Dr. Amy Derick received the 2011 William Fremd High School Distinguished Graduate Award in recognition of her outstanding achievements in the field of medicine. She is honored to receive such a meaningful award from her high school alma mater.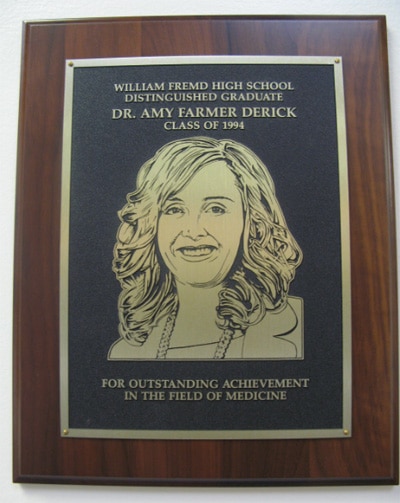 Dr. Amy Derick shown at the podium at William Fremd High School, where she was presented with the 2011 Distinguished Graduate Award.
Dr. Derick addresses the audience after receiving her honor.