Derick Dermatology Expands to Serve Oak Park, IL
On August 30, 2021, Derick Dermatology will open its 17th location in Oak Park. The Oak Park dermatology clinic will meet the needs of teen and adult patients through a combination of medical, surgical, and cosmetic procedures and services. It will deliver the same high level of care and family-friendly ambiance that the other clinics throughout Chicago's suburbs currently provide. For dermatology near me in Oak Park, Derick Dermatology will address all of your concerns.
About Oak Park, IL
Oak Park is one of the larger suburbs in the Chicago area, and it has been an incorporated community since 1902. One of its most notable former residents, Frank Lloyd Wright, has left signs of his architectural genius throughout the community. Notably Ernest Hemingway also once called Oak Park home. Wright's gorgeous architecture is combined with celebrated ethnic diversity and an active arts community to make Oak Park a suburb unlike any other. Today, Oak Park is home to more than 51,000 residents. Some of its most recognizable points of interest are the Frank Lloyd Wright Home and Studio, Unity Temple, the Ridgeland-Oak Park Historic District, and the Oak Park Conservatory.
Why Oak Park, IL
Dr. Amy Derick is the medical director of the new branch location, and her providers have a passion for providing each patient with personalized attention and warm, friendly service. She embodies the mission of Derick Dermatology, which is focused on bringing quality dermatology care to Oak Park. At the same time, the Oak Park dermatology clinic embraces the family values that are treasured in the community.
Derick Dermatology has been serving Chicago's suburban communities for more than 15 years, and it has treated more than 740,000 patients. Like Oak Park, the clinic maintains its historic values while embracing modern advancements. Dr. Derick and the full team at Derick Dermatology are pleased to begin serving Oak Park's dermatology needs.
About Derick Dermatology
Derick Dermatology was established in 2006 and now serves Chicago-area residents from its many established locations. This includes a clinic in Geneva that opened in June 2021. Some of the many other communities that this dermatologist serves are Buffalo Grove, Arlington Heights, Boiling Brook, Barrington, Burr Ridge, and others. Oak Park dermatologist Dr. Amy Derick is joined at the new location by several other board-certified specialists. The physicians are supported by a wonderful team of dedicated staff members who strive to make each patient feel valued.
Across all of their office locations, Derick Dermatology has received more than 42,000 positive reviews online. More than that, 98 percent of the clinic's patients state that they would happily refer friends to the clinic. One of the many reasons why so many patients are satisfied with their experience at Derick Dermatology is because of how convenient it is to be seen by a dermatologist. While many other clinics are only open during normal business hours, Derick Dermatology offers after-hours appointments during the week. Saturday appointments and telemedicine services are also available. In addition to offering convenient appointment options, Derick Dermatology has an easy-to-use online portal that enables patients to schedule appointments within a matter of minutes.
Dermatology Services
Derick Dermatology offers the extensive range of dermatology services that today's patients need, and this includes both cosmetic and medical treatments. Treatments specifically include those for skin cancer, acne, rashes, and more. Because the dermatology team focuses on incorporating the most advanced technologies and treatments available into the care provided to patients, the clinic has been able to satisfy patients' expectations, deliver superior results and hasten recovery time.
The entire team comes together to provide patients with skin cancer screenings as well. While skin cancer is increasingly common, it continues to be very treatable with a good prognosis when it is caught and treated early. An annual skin checkup completed by a board-certified dermatologist is essential for skin health. Keep in mind that the condition of the skin can often indicate a variety of other health conditions, including liver disease, cancer in other areas of the body, allergies, lupus, and more. Because of this, an annual skin checkup is essential for total body wellness.
In addition to annual skin checkups and cancer screenings, the clinic provides services that include:
Skin cancer excision
Laser hair removal
Mohs micrographic surgery
Tattoo removal
Body contouring
Botox treatment
Skin tag and wart removal
CoolSculpting
Juvederm and fillers
Ear lobe repair
Intense Pulsed Light treatments
Laser treatment for veins, age spots, freckles, and melasma
The team at Derick Dermatology wants you to enjoy the full benefits of healthy skin, and they want you to love the way your skin looks. If you are looking for dermatology near me, Derick Dermatology is the clinic to contact. Developing a long-term relationship with a dermatologist who cares about your health and wellness is important, and this is what the team at Derick Dermatology strives for. To schedule an initial consultation or to request specific treatments, contact Derick Dermatology by phone or online today.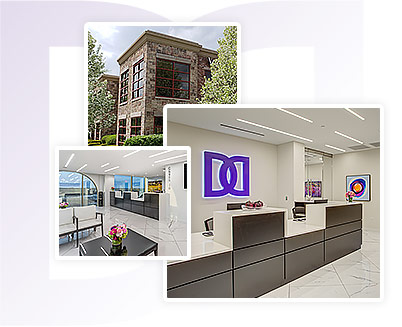 Derick Dermatology is a leading authority in medical, surgical, and cosmetic dermatological services with 23 stunning dermatology practices in Chicago, IL, and Tampa Bay, FL. Our dedicated dermatologists offer exceptional dermatological services for both adult and pediatric patients. Please complete our online form or call our main number at (866) 337-4251 to schedule a consultation.