Derick Dermatology offers a comprehensive suite of cosmetic treatments. Some of the most common cosmetic services Derick Dermatology provides include Botox injections, filler injections (such as Juvederm), Zeltiq CoolSculpting (non-invasive fat reduction), laser hair removal, laser resurfacing, laser tattoo removal, IPL treatments (Intense Pulsed Light), laser treatment of facial veins, laser treatment of unwanted brown pigmentation of the skin (such as freckles, age spots or melasma) and cosmetic product consultations.
Our Medical Director, Amy Derick, M.D., is an experienced, board-certified Dermatologist and expert in cosmetic treatments. She is a lecturer at the Cosmetic Bootcamp, where she trains physicians on non-invasive rejuvenation techniques. In addition, she is the author of published, peer-reviewed research on tattoos and body art.
Patients of Derick Dermatology can be confident they are receiving the highest quality cosmetic care. Derick Dermatology offers treatments with only best-in-class, state-of-the-art laser equipment. If you have an interest in learning more about Derick Dermatology's cosmetic offerings, request an appointment today. We offer free consultations with our cosmetic coordinators.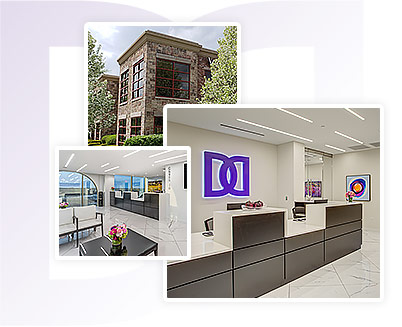 Derick Dermatology is a leading authority in medical, surgical and cosmetic dermatological services with 12 stunning Chicagoland locations. Our dedicated staff offers exceptional dermatological services for both adult and pediatric patients. Please complete our online form or call our main number at (847) 381-8899 to schedule a consultation.