Derick Dermatology treats a wide range of medical dermatologic conditions. Some of the most commonly treated medical conditions include the following: acne, warts, skin rashes, skin cancer, moles, cysts, lesions, rosacea, dermatitis, eczema, and psoriasis. Derick Dermatology cares for patients of all ages, from newborn children to the elderly.
Our medical director, Amy Derick, M.D., is an experienced, board-certified Dermatologist. She is a graduate of the University of Chicago Pritzker School of Medicine and the Dermatology Residency Program at the University of Chicago Hospital. In addition she serves on the faculty at the Northwestern University Feinberg School of Medicine as an Instructor of Clinical Dermatology.
Call us at (847) 381-8899 to schedule a consultation to discuss your skin concerns with one of our professionals. We have convenient locations to serve you in Arlington Heights, Barrington, Bartlett, Buffalo Grove, Crystal Lake, Elgin, Libertyville, Lindenhurst, McHenry, Naperville, Oak Brook, and Park Ridge.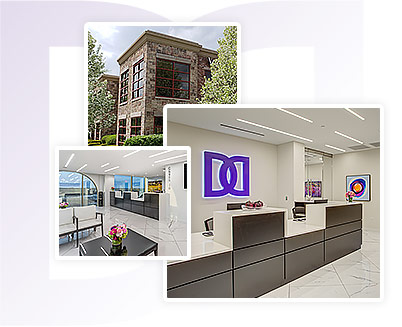 Derick Dermatology is a leading authority in medical, surgical and cosmetic dermatological services with 12 stunning Chicagoland locations. Our dedicated staff offers exceptional dermatological services for both adult and pediatric patients. Please complete our online form or call our main number at (847) 381-8899 to schedule a consultation.