Understanding Adult Acne
Acne is commonly considered to be a problem that plagues adolescents, but the reality is that this skin condition can impact anyone regardless of their age. The red, pus-filled splotches that are characteristic of acne are a source of embarrassment for teens as well as adults. Adult acne describes the condition when it affects individuals who are at least 25 years old. If you are dealing with adult acne, you understandably want to find an effective treatment for your current breakout and prevent future breakouts. Medical dermatology treatments are available to combat this condition effectively so that you can enjoy the benefits of healthy skin that is free of blemishes. These can be combined with lifestyle changes for superior results.
Understanding Adult Acne Causes
Acne is characterized by skin pores that are clogged with excess oil and other matter that have become infected. The infection is often caused by bacteria in the pores, and it causes redness and inflammation. Hormonal changes as well as issues with diet, hygiene and other factors are common causes of adolescent acne. Adult acne causes are similar. For example, women may experience an increase in oil production related to hormone fluctuations during their menstrual cycle. In addition, stress can contribute to adult acne breakouts in both genders.
Pores often become clogged by everything from skincare products and cosmetics to hair products and more. Certain foods may also contribute to skin inflammation and can exacerbate clogged pores. In addition to these various factors, some medications are known to cause acne through excessive oil production, inflammation and other effects. These medications include lithium, anabolic steroids and corticosteroids.
The Importance of an Effective Adult Acne Treatment
Adult acne can be a source of discomfort as well as embarrassment, but there are more serious health concerns to consider. When acne develops suddenly in adulthood, it may be caused by underlying endocrine system disorders like polycystic ovarian syndrome or other issues. If a systemic issue is present, you could experience weight gain or weight loss as well as excessive hair growth or loss in combination with acne. Women may also have menstrual cycle irregularities. When you seek treatment, your doctor can determine if an underlying condition may be contributing to the acne and may prescribe a treatment.
Strategies to Prevent Breakouts
Some of the common adult acne causes are within your control, but many of them are not. You may be able to prevent some breakouts by keeping your skin as clean as possible and by being conscientious about the products that you apply to it. For example, you should remove all cosmetics at the end of each day. You also should avoid using cosmetics, skincare and hair care products that contain oil. Look for products that are labeled as being oil-free.
Some studies have indicated that acne breakouts may be related to diet. Specifically, consuming dairy products and foods with a high glycemic index may contribute to breakouts. A careful review of your diet may help you to identify areas that can be improved.
If acne has been problematic for you in the past, your skin may be speckled by pigment variations caused by previous inflammation. These variations can darken when they are exposed to sunlight. To minimize the effect of darkening, apply sunscreen or cosmetics with sunscreen daily.
Possible Medical Dermatology Treatments
Many of the steps that you can take to prevent breakouts can also minimize the severity of a breakout in some cases. However, there are also many medications that may be prescribed as an acne treatment. Through a medical dermatology examination, your physician may recommend treatments that address the underlying cause of the condition. For example, women who suffer from hormone-related acne may be prescribed oral birth control pills or spironolactone. Topical treatments may be used as well. For example, topical tretinoin can be applied to reduce the prevalence of blocked pores by promoting a faster rate of skin cell regeneration. Other possible treatments include isotretinoin, photodynamic therapy and chemical peels. For the best results with any adult acne treatment prescribed by your dermatologist, maintaining a healthy diet and keeping your skin clean remain essential components of a treatment plan.
If you suffer from adult acne, you can immediately begin making adjustments to your skincare regiment and to your diet. However, you also should schedule an evaluation by a dermatologist. Your dermatologist can determine if underlying factors are contributing to the condition and require treatment. Prescription-strength topical or oral medications may also be prescribed. Acne can cause lesions, scarring and discoloration, so prompt treatment from a board-certified dermatologist is recommended.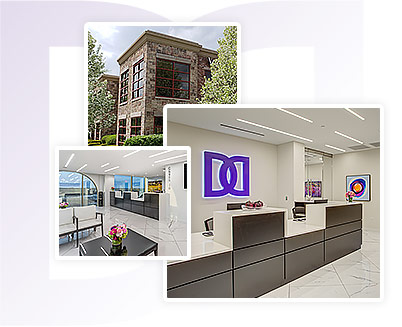 Derick Dermatology is a leading authority in medical, surgical, and cosmetic dermatological services with 23 stunning dermatology practices in Chicago, IL, and Tampa Bay, FL. Our dedicated dermatologists offer exceptional dermatological services for both adult and pediatric patients. Please complete our online form or call our main number at (866) 337-4251 to schedule a consultation.