What are Dermal Fillers?
We've all seen the ads for cosmetic injections — the ones that promise to erase wrinkles and plump up lips. But how does it work? And why are these injections so popular? It's time to demystify dermal fillers.
What are dermal fillers?
Dermal fillers are a cosmetic dermatology procedure that can be used to treat wrinkles, scars, and other signs of aging. These products are injected into the skin to create volume and restore fullness to areas where it has been lost. Dermal fillers come in a variety of shapes and sizes, each offering different benefits.
What do dermal fillers correct?
Dermal fillers are used to correct wrinkles and folds, including:
Marionette lines (aka "parentheses" or "smile lines") along the sides of your mouth
Cheek hollows (aka tear troughs) beneath your eyes, resulting from excess skin at the lower part of the eye socket and tear duct openings
Jowls (flabby cheeks) and neck wrinkles around your chin area
These injections can also be used to restore volume in other areas of the face, such as temples and lips.
Where can dermal fillers be injected?
You can use dermal fillers in many areas around the face, including:
The lips, to add fullness and softness
The area above the eye (cheek), to lift sagging skin and reduce deeper wrinkles
Under the eyebrow and along the top of the nose, giving you a lifted appearance
The hands can also be treated with dermal fillers. This can be done to thicken a person's fingers, making them appear longer and more slender.
How long do dermal fillers last?
There is no set answer to this question, as it depends on the type and amount of filler used. The average result is 6-12 months but some fillers can be used for longer than others. For example, hyaluronic acid (HA) is a substance found in your skin that maintains moisture levels and can be used for up to 2 years. At the same time, calcium hydroxylapatite (CaHA) has a half-life of 10 years but will not last as long as HA because it breaks down much quicker. These are just some examples—there are many other factors that affect how long your results will last!
Are results from dermal fillers permanent?
It is a common misconception that fillers are permanent, but this is not the case. Fillers last anywhere from 6 to 18 months depending on which filler you use and how often it's used.
Filler results are always temporary, but they can be repeated as needed. The more often you have a filler injected into your skin, the more likely it will last longer than one-time treatments would.
Any results from dermal fillers are temporary and will eventually wear off over time due to natural body processes like aging and hydration changes in your skin.
Who is a good candidate for cosmetic injections and when should I start?
You should see a board-certified dermatologist for the best results. If you're not sure if you should have injections, it's best to schedule a consultation with a board-certified dermatologist. During this appointment, your health history will be taken and an exam will be performed to determine if you are a good candidate for cosmetic injections.
If it turns out you aren't ready for injections yet or if they do not suit your needs at this time, there are other options available including lasers and Botox® (botulinum toxin). Your provider will help guide you toward what treatment works best for you at this point in your life!
Conclusion
At Derick Dermatology, we have had the opportunity to see patients from all walks of life who are looking for an improvement in their appearance. This could be as simple as filling out laugh lines or reducing wrinkles around the mouth or even improving the appearance of lips that have lost volume due to aging or sun damage. Whatever your goals may be, our providers will help you understand what options are available and determine which treatments are best suited for achieving them.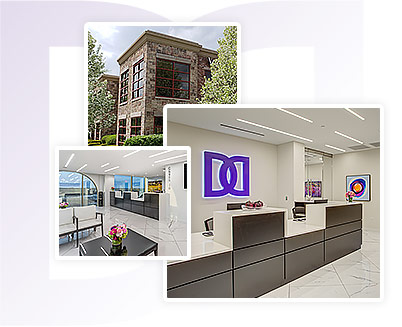 Derick Dermatology is a leading authority in medical, surgical, and cosmetic dermatological services with 23 stunning dermatology practices in Chicago, IL, and Tampa Bay, FL. Our dedicated dermatologists offer exceptional dermatological services for both adult and pediatric patients. Please complete our online form or call our main number at (866) 337-4251 to schedule a consultation.