When Did Dermatology Begin
While it may seem difficult to imagine, ancient Egyptian physicians practiced dermatology. Even in 3500 B.C., they realized that skin issues mattered to patients. Writings at the time show their understanding of dermatological diseases. Inscriptions and engravings demonstrate that they used arsenic to treat skin cancer and sour milk to improve the skin's appearance. By 1500 BCE, they used sandpaper to diminish scars as an early form of skin resurfacing, a precursor of a practice adopted by dermatologists in the United States thousands of years later.
Discovering Potential for Healing and Beauty
Cleopatra may have enhanced her legendary beauty with milk baths as its lactic acid became one of the first uses of alpha-hydroxy acid. In addition, she may have used a formula of sugar, lime juice, and oil to remove hair. To achieve the soft and smooth skin that women preferred, ancient Egyptians utilized alabaster, animal oils, sour milk, and salt. According to NCBI, the National Library of Medicine, the ancient Egyptian and Indian healers used sunlight as a partial treatment for vitiligo more than 3500 years ago.
Over many centuries, the study of skin transformed the first descriptions in Egyptian papyri into a recognized field of study by the 18th and 19th centuries.
Benefiting from a European Bridge to America
The Journal of the American Medical Association (JAMA) posits the beginning of scientific dermatology as the official dedication of the Hospital Saint-Louis in Paris in 1801 for the treatment of dermal diseases. JAMA credits teachers there with guiding American physicians toward developing the practice of the science in the United States. With the discovery of bacteria and fungi, American dermatology started in New York City in 1836. The opening of the Broome Street Infirmary by Dr. Henry Daggett Bulkley, the first American dermatologist, provided treatment of skin diseases.
Finding a Visionary Leader
The science did not achieve recognition of acceptance immediately. A dedicated teacher, Dr. Louis Adolphus Duhring, founded the first department of dermatology at the Hospital of the University of Pennsylvania in 1874. Devoting his life to teaching, he became one of the first professors to focus on skin disease in America. Two years later, he enhanced his contributions to the field by founding the American Dermatological Association. In addition, the publication of his books established him as a leader in the history of American dermatologic treatment.
Providing a Vital Service
The history of the science that began with ancient civilizations grew under European explorations. Later, it continued under the leadership of American pioneers. With services that meet the needs of patients, modern dermatologists' offices in the United States provided treatment for about 44 million visits in one year.
A study by the Centers for Disease Control revealed the top five reasons for visits. Most patients chose to seek treatment for skin lesions, to check up on progress. Others wanted treatment for acne or pimples, skin rash, and discoloration. Patients in the 44-64 age range made up the largest group with 29.6 percent of the total. With 22.3 percent, patients aged 65-74 made up the next highest group.
Accessing Modern Care
Over centuries, the need for dermatologic care created three specialized treatment areas: cosmetic, medical, and surgical. Derick Dermatology offers professional care at 18 convenient locations in Chicagoland. The history of dermatology in America shows a steady progression of advancement in protecting health.
Cosmetic Dermatology
Patients who choose cosmetic services may want treatment to remove dead skin cells or pulsed light therapy to stimulate collagen production. In addition, many want laser hair removal to limit future hair growth. Others want to get rid of tattoos safely and efficiently.
Medical Dermatology
Access to skin cancer screening leads many to a dermatologist for safety and peace of mind. Significantly, the American Academy of Dermatology (AAD) cites it as the most frequently occurring form of cancer in the United States. About 9,500 skin cancer diagnoses occur every day. Notably, one in five Americans may develop the condition in their lifetime. In addition, many patients seek treatment for acne, rosacea, warts, and wrinkles.
Data from the Skin Cancer Foundation shows that the disease causes the death of more than two people in the U.S. every hour. Five or more sunburns create twice the risk for melanoma. However, early detection increases the five-year survival rate to 99 percent.
Surgical Dermatology
Surgical procedures provide an effective option for the safe and permanent removal of skin growths. Doctors may use cryotherapy to remove skin tags with the cold that destroys the cells. Electrosurgery uses radiofrequency to treat growth precisely, and excision provides highly effective treatment. The American Cancer Society cites skin cancer and melanoma as targeting men and women in the 20-39 age group.
Finding Exceptional Dermatological Care Locally
With 18 convenient locations throughout Chicago's suburbs, anyone who needs routine or urgent care for skin issues can find it locally. The upscale facilities offer a family-friendly approach that makes everyone feel welcome. A staff of outstanding caregivers provides caring and compassionate treatment to children and adults who overwhelmingly approve of services.
Chicagoland residents and visitors can receive world-class services close to home. With more than 15 years in practice and more than 910,000 patient visits, Derick Dermatology has a record of achievement that represents the proud tradition honored by healers for thousands of years. Patients may call (847) 381-8899 to schedule a consultation at any of our Chicago locations.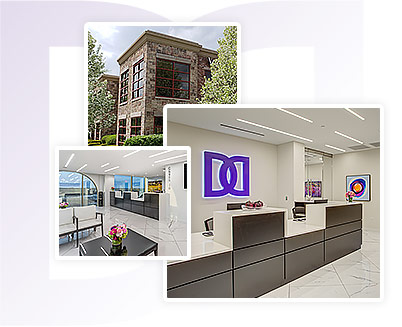 Derick Dermatology is a leading authority in medical, surgical, and cosmetic dermatological services with 20 stunning dermatology practices in Chicago, IL, and Tampa Bay, FL. Our dedicated dermatologists offer exceptional dermatological services for both adult and pediatric patients. Please complete our online form or call our main number at (866) 337-4251 to schedule a consultation.