Finding the Best Chicagoland Laser Tattoo Removal
A decision to get a tattoo may seem like a good idea at the time, but it can produce regrets and hopes for a do-over. Body art has existed for centuries by choice, tradition, or culture, varying in popularity over the years. Acceptance of tattoos in the United States has encouraged an estimated 50 percent of millennials to get one. However, WebMD points out that about one-quarter of them regret it. Derick Dermatology offers advanced PicoSure laser treatment for Tattoo Removal. With it, you get the advantage of fewer treatments than other lasers require. Even more, it does not damage the skin.
Choosing State-of-the-Art Technology
Derick Dermatology has an established reputation for its mission to provide the best treatment for each patient with the most technologically advanced methods. The use of PicoSure laser ensures the most efficient approach to tattoo removal. For example, the equipment delivers quick bursts of photothermal energy. Each one lasts for one picosecond, a unit of time that equals a trillionth of a second.
The PicoSure laser takes its name from the unit of time it requires for each burst. With the advantage of the rapid speed, the advanced tool prevents the skin damage that usually occurs in laser removal of tattoos. With highly effective technology, the PicoSure laser produces remarkable results. For example, Glamour cites its ability to remove the yellows and greens that pose the most stubborn resistance to removal. When you search for 'Tattoo Removal Near Me' you can find one of Derick Dermatology's 18 convenient locations.
Understanding the Benefits of PicoSure Tattoo Laser Removal
Access to a world-class dermatologist close to home provides convenience and much more. As a renowned leader in medical, surgical, and cosmetic dermatology services, Derick Dermatology delivers the peace of mind that working with the best professionals provides. In well-appointed offices in Chicago's northwest suburbs, patients receive exceptional care from experts. A dermatologist at each of the 18 Chicagoland locations works closely with each patient to identify dermatological issues. With a diagnosis and customized treatment plan, the staff uses the latest equipment and techniques to treat adults and children. Tattoo removal incorporates the best practices that let patients resolve regrets that body art may create. A return to clear skin unmarred by ink or faulty laser treatment can produce a positive outlook.
Thermal Damage
At Derick Dermatology, our mission to provide the best service for you inspires us to choose the PicoSure laser. The advanced technology in the laser lets it accomplish tattoo removal without damaging your skin. In addition, the duration of each pulse from the laser lasts only one picosecond, preventing it from causing thermal damage.
Effects on Skin Color
Regardless of your skin color, PicoSure produces excellent outcomes from tattoo removal. With the ability to target the melanin in your skin, it can treat a variety of pigmentary conditions in addition to removing tattoos. As the first and only aesthetic picosecond laser on the market, PicoSure delivers efficient removal of tattoos.
Clinical Trials
Researchers discovered some reasons that provide a proven track record for the PicoSure laser. Passing all clinical trials with outstanding success showed that using different wavelengths made it superior to other lasers. In addition, Derick Dermatology provides access to a dermatologist who assesses the need for a specific wavelength.
Target Colors
WebMD cites black tattoo pigment as the easiest to remove. Lasers use a high-intensity light beam to break up pigment colors, and black can absorb all of it. With the PicoSure laser, a dermatologist selects different wavelengths to treat various colors. We use the 755-nanometer wavelength to target black, blue, and green inks, but other colors require an additional laser. We use the 532-nanometer wavelength to remove the inks with the most resistance, including orange, red and yellow.
Customized Treatment
The PicoSure laser lets us tailor a treatment plan for tattoo removal that meets your unique needs. Our dermatologist can remove one or more sections from a tattoo that dissatisfies you, or we can remove specific colors. Our expertise in removing tattoos allows us to modify the art without removing the whole design, or we can make it disappear in a series of treatments. When you get tired of a tattoo that no longer suits the impression you want to make, you can search for Tattoo Removal Near Me for expert care.
Saying Goodbye to Regrets
Even if you do not consider your tattoo a mistake, you can still change it or remove it. Tastes can vary according to circumstances, and choices that once appealed to you may no longer do so. The permanence of body art for centuries made it impossible to remove, but modern technology changed that. You no longer have to stick with a decision about appearance that does not suit you when you want a different look.
Choosing a Leading Authority
When you decide to change your appearance in a meaningful way, every aspect of your decision makes a difference. Our skill in medical, surgical, and cosmetic dermatological treatments at Derick Dermatology makes us a leader in the field. We encourage you to contact us at one of our 18 office locations near you or complete our online form. We want to help you start making the changes to your appearance that you deserve.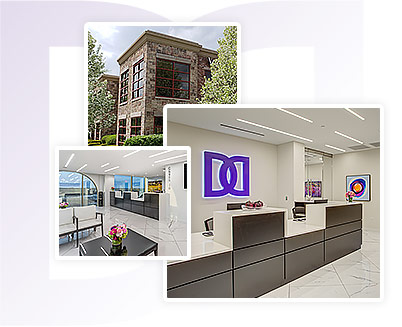 Derick Dermatology is a leading authority in medical, surgical, and cosmetic dermatological services with 23 stunning dermatology practices in Chicago, IL, and Tampa Bay, FL. Our dedicated dermatologists offer exceptional dermatological services for both adult and pediatric patients. Please complete our online form or call our main number at (866) 337-4251 to schedule a consultation.