Location Spotlight – Park Ridge Dermatology
Since 2006, Derick Dermatology has been providing the Chicago area with quality dermatology services through cutting-edge technology at our state-of-the-art facilities. Dr. Amy Derick and her team of caring professionals serve patients six days a week, with early morning and evening appointments available to accommodate busy schedules. Having just celebrated its first anniversary, our Park Ridge office at 8501 W. Higgins Road is at the center of our latest Location Spotlight.
Why Park Ridge?
Park Ridge is a vibrant community with a small-town charm that captured our hearts right away. The location's proximity to major expressways and a Metra station make it easily accessible to our patients and staff. Local parks host concerts and other events that truly make us feel like a part of the community. We love our beautiful Park Ridge home, and we know you will, too!
What We Offer
Skin cancer removal and treatment
Correction or removal of imperfections
… and many others!
Our caring providers in the Park Ridge dermatology office accept many insurance plans and are ready to meet your dermatology needs. Call us today at (847) 381-8899 for an appointment!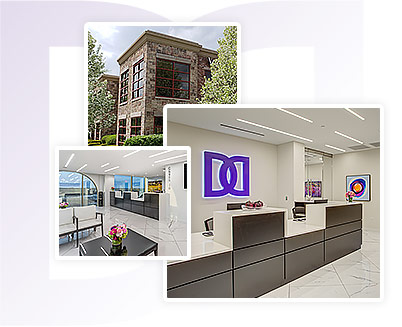 Derick Dermatology is a leading authority in medical, surgical, and cosmetic dermatological services with 23 stunning dermatology practices in Chicago, IL, and Tampa Bay, FL. Our dedicated dermatologists offer exceptional dermatological services for both adult and pediatric patients. Please complete our online form or call our main number at (866) 337-4251 to schedule a consultation.