We live in an appearance-oriented society. Therefore, it comes as no surprise that what you see in the mirror has a lot to do with your self-esteem. Looking good isn't just reserved for celebrities. At Derick Dermatology, we offer Botox® injections to help you achieve the best you possible. The results you have been desiring are only a few appointments away (along with a boost to your confidence and self-esteem)!
Botox® are non-surgical treatments that smooth and rejuvenate the appearance of the skin. Using a very fine needle, a trained dermatology professional injects these naturally occurring neurotoxins just beneath the surface of the skin. Botox® work by blocking impulses to the brain that are responsible for tensing muscles. By training the muscles to be more relaxed, continued treatment with Botox® can prevent the formation of future wrinkles.
Get Rid of Wrinkles Fast!
Over time, the repeated contraction of facial muscles causes expression lines to form. You may be experiencing one of the following common types of wrinkling:
Glabellar lines: Frown Lines located in between your eyebrows
Horizontal wrinkles on the forehead
Crow's feet: wrinkles on the corners of your eyes
Smoker's lines around the mouth
Dimpled Chins
Neck Wrinkles
Botox® injections are a great option if you are looking to eradicate these wrinkles on your face. These injections take only a few minutes to administer and are tolerated well by patients. There is virtually no recovery time, and results are immediate and last for three to fourth months.
Request a Consultation Today!
Our board-certified dermatologists offer trustworthy and safe services, and are experienced in the use of cosmetic injections. The professionals at Derick Dermatology have performed thousands of Botox® and treatments! They are also knowledgeable about many anti-aging treatments, and can discuss combining your Botox® with a dermal filler to achieve the best results.
Achieve the youthful look of the Hollywood elite! Request a consultation today by calling (847) 381-8899 and find out how Botox® can give a smooth, subtle lift to your look and boost your confidence. We look forward to your call!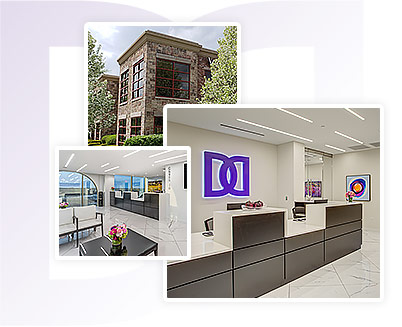 Derick Dermatology is a leading authority in medical, surgical and cosmetic dermatological services with 12 stunning Chicagoland locations. Our dedicated staff offers exceptional dermatological services for both adult and pediatric patients. Please complete our online form or call our main number at (847) 381-8899 to schedule a consultation.