Derick Dermatology – Plainfield, IL
The ring of suburbs surrounding Chicago like jewels gets brighter when Plainfield joins 18 neighboring townships and Wesley Chapel, Florida, with the opening of its Derick Dermatology office on July 21. In the lovely community of homeowners, residents enjoy history, nature, and a vibrant, upscale lifestyle. The Flanders House stands as a tribute to the ingenuity of builders in 1841, now recognized by the National Register of Historic Places. An abundance of parks and outdoor venues welcome families to bike trails, river tubing, or diving in Lake Michigan. More than 45,000 residents enjoy the comfortable community where actress Melissa McCarthy started her life. The unique appeal of Plainfield includes the blend of rural areas and up-to-date development. Only 35 miles from Chicago, Plainfield, IL offers convenient access to the city but retains the charm and atmosphere of a prosperous small town.
Why Plainfield, IL
A sense of public responsibility inspires Derick Dermatology to make exceptionally high-quality professional skincare conveniently available to residents of the Chicago suburbs. We believe that access to care can encourage everyone to detect skin issues early and prevent problems from developing. The upscale, stable community of Plainfield attracts visitors to become residents who enjoy its benefits. Meeting the demand for access to the latest technologies and services by dedicated, highly skilled dermatologists led Derick Dermatology to establish a new office in Plainfield, IL. Residents who need the latest knowledge and the highest skill level can find it within the community in a central and easily accessible location. Access to parking increases the convenience of receiving needed care without any hassle.
About Derick Dermatology
Since 2006, residents of the Chicago suburbs have received world-class treatment for skin, hair, and nail issues. Founded by Dr. Amy Derick and staffed by teams of highly qualified professionals at each of 19 locations, Derick Dermatology has served more than 800,000 clients whose satisfaction with treatments remains exemplary.
The ease of seeing a qualified dermatologist after regular business hours invites everyone to take care of issues promptly. In addition, Derick Dermatology offers Saturday appointments as well as telemedicine services. Concern for the community's welfare inspires skin care professionals to provide more services than other clinics that see patients only during regular weekday appointments. New and existing patients can schedule appointments through the online portal in just a few minutes. Skin, nail, and hair issues can occur anytime, and treatment requiring no trip into Chicago can resolve any problem.
Dermatology Services
In upscale, state-of-the-art offices in convenient and desirable locations, Derick Dermatology offers a complete range of services that support healthy skin, nails, and hair. With a staff of highly experienced, world-class dermatologists, each office can identify, diagnose and treat issues that occur to pediatric, adult, and senior patients. The use of the latest techniques and most advanced technology distinguishes the work of the professional skin care experts at Derick Dermatology.
A unique approach to professional care in the suburbs brings services to areas where people need them. Three distinct specialties provide access to cosmetic, medical, and surgical services. Teams of professionals offer the expertise to detect, identify and treat any issue, including skin cancer. Annual visits can provide early detection of any problem that needs attention, and regular screenings for skin cancer can provide peace of mind. While unusual to find a complete range of services available in the suburbs, Derick Dermatology provides them in 19 locations with great success. Patients delight in writing positive reviews and referring friends and family who need treatment for potentially problematic issues.
COSMETIC DERMATOLOGY
Treatment for veins, age spots, and freckles can lessen the appearance of conditions that some people dislike. No one needs to accept crow's feet, lines, or wrinkles when expert cosmetic repairs can make them disappear. Any skin condition that anyone wants to improve can change one's appearance and may enhance self-esteem. With Juvederm or Botox fillers, facial creases and furrows can soften and become unnoticeable. Even scars can disappear with laser resurfacing. Signs of aging may become a source of pride, but anyone who does not want them can make them go away. Advanced technology and skilled dermatologists can create body contours with CoolSculpting in a safe and reliable environment. Removal of hair or tattoos can create a new look that refreshes and restores good looks.
MEDICAL DERMATOLOGY
Recognizable skin diseases can lead concerned people to check with a board-certified dermatologist for confirmation and treatment. However, unrecognized conditions may pose an even greater reason to seek professional care. The training at Chicago's finest institutions that medical director Dr. Amy Derick received before she founded Derick Dermatology inspired her to provide superior care to people who need it. A graduate of the famed Pritzker School of Medicine and the University of Chicago Hospital's Dermatology Residency Program, she represents them exceptionally well.
SURGICAL DERMATOLOGY
Almost everyone who spends time in the sun as a youth, adult, or senior has concerns about skin cancer. Regular screening and an annual skin checkup can relieve worries and create a sense of well-being and peace of mind. The new Derick Dermatology office at 12736 State Route 59, Unit 102, Plainfield, IL 60585, offers convenient access to superior care. A staff of dedicated, highly skilled skin care professionals awaits the opportunity to serve the citizens with compassion and understanding.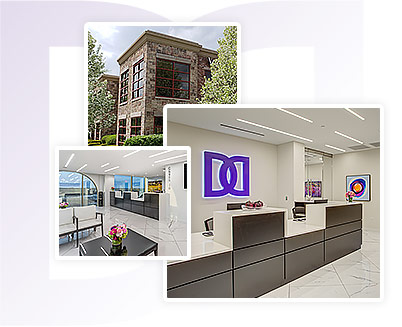 Derick Dermatology is a leading authority in medical, surgical, and cosmetic dermatological services with 23 stunning dermatology practices in Chicago, IL, and Tampa Bay, FL. Our dedicated dermatologists offer exceptional dermatological services for both adult and pediatric patients. Please complete our online form or call our main number at (866) 337-4251 to schedule a consultation.