Summer Skincare
As summer days beckon trips to the beach or pool, the need for skin protection increases. Developing a healthy respect for the sun may provide the best way to avoid sunburn, skin cancer, and dry skin. Some marketing myths about sun tanning seem to make it appear harmless and even attractive. However, by the time the skin starts to tan, cell damage has already occurred. Skin protection matters no matter the season, especially during the midday hours.
Understanding Some Effects of UV Rays
The sun produces ultraviolet or UV rays as part of its natural energy. While your eyes cannot see them, your skin reacts immediately to protect you. UVA speeds skin aging, and UVB burns the skin. Unprotected exposure to both creates outcomes that you can avoid with proper care. The damage they cause to the DNA in your skin can make you look older, or it may produce mutations that become skin cancer.
Your body releases melanin to absorb UVB rays and protect your skin cells. The pigment creates color in your skin, and continued exposure to the sun increases the amount your body produces to shield you from the sun's rays. Even with the production of more melanin, the body's natural immune system sends blood to the areas affected by the sun. The redness that sunburn produces shows your body's efforts to save damaged skin cells.
Taking Evasive Action
Awareness of potential danger gives you reasons to seek protection when the UV Index reaches three or more. An interactive search lets you check your ZIP code for a level that may go as high as 11.
Sunscreen
Summer days require you to wear sunscreen, but exposure to the sun daily makes it necessary all the time. A skincare expert at Derick Dermatology can recommend the SPF level that suits your skin type for sunscreen, lip balms, and cosmetics. You get better protection by applying it liberally to all exposed areas 30 minutes before exposure.
Hats
More than your face, arms and legs need protection. A wide-brimmed hat can shield your neck, ears, and scalp where skin cancer may occur. At least 3 inches of brim on all sides give you the needed coverage. The best results come from hats made of canvas or other closely woven materials. Straw hats let the sunlight through, and baseball caps cover only your face.
Sunglasses
Damage from the sun may take years to develop, but it can show up in skin cancer, aging skin, or cataracts. However, any change that occurs needs immediate attention from a dermatologist, regardless of when it happens. Wrap-around glasses offer the benefit of preventing UV rays from entering from the side. In addition, they can protect the skin around your eyes and prevent sun damage that creates fine lines and wrinkles.
Clothing
Long-sleeved shirts and pants protect you from UV rays if you can wear them on a hot day. A tee-shirt of dark, closely woven material can offer a practical alternative.
Shade
Seeking relief from the sun in the shade where you can find it helps protect your skin. Golf courses offer trees and shelters, and beaches have pavilions where you can get out of the sun. Going there during the hottest six hours in a day may require looking for shade and helping others join you.
Finding Vitamin D in Many Sources
About 10 or 15 unprotected minutes in the sun around midday lets people with light skin produce enough vitamin D, and dark-skinned people need about twice that much. No question that you need the vitamin to build and maintain strong bones. Your muscles can move because of it, and it helps your nerves and brain communicate. In addition, it enables your immune system to defend against bacteria and viruses.
Maintaining Vigilance
Our founder, Dr. Amy Derick, believes so firmly in preventing skin cancer that she sponsored a playground shelter for children to keep them out of the sun. Steps to prevention seem so easy and readily available, but they can work only when you take them. The sun produces unrelenting heat and UV rays that can cause damage to skin without protection for more than a few minutes a day. Derick dermatologists can advise clients on the types of sunscreen that allow safe exposure to the sun.
Choosing Expert Skincare in Wesley Chapel, Florida, and 18 Chicago Suburbs
Residents of sun-blessed areas can receive advice on preparing for summer days that put everyone at risk of skin damage. The areas of expertise at Derick Dermatology include cosmetic, medical, and surgical services. Annual skin checkups and screenings for skin cancer can detect and treat conditions early in their onset. Highly skilled surgeons use the proven Mohs Micrographic Surgery technique to treat skin cancers that other types of treatment fail to address. The procedure allows world-class surgeons to eliminate skin cancer tumors completely.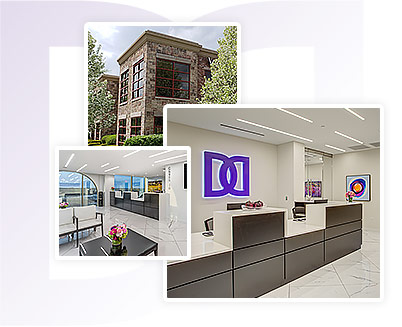 Derick Dermatology is a leading authority in medical, surgical, and cosmetic dermatological services with 23 stunning dermatology practices in Chicago, IL, and Tampa Bay, FL. Our dedicated dermatologists offer exceptional dermatological services for both adult and pediatric patients. Please complete our online form or call our main number at (866) 337-4251 to schedule a consultation.