Seven Great Tips for Springtime Skin Care
Spring's arrival gives you a perfect time to refresh your skincare routine. After a winter of protecting against the dry, harsh weather, you can lighten up for spring. Your skin's healthy, glowing look reflects a shift to milder spring days with seasonal skincare. A change in seasons lets you adapt your routine to suit your needs. These seven steps can make the switch between seasons easy.
1. Exfoliating for More Radiant Skin
Removing dead cells helps give you fresh, clean skin for spring. Most skin types need it only once or twice a week. As it stimulates blood flow, your skin becomes more radiant. A gentle approach works best for cleaning without damaging delicate tissue. Exfoliating provides a vital link to skincare. However, it can make your skin more sensitive and allow it to burn more quickly in the sun.
The benefits of exfoliation extend to your whole body as well. For example, a brush, glove, or sponge can remove dead skin cells from your arms and legs when you shower. Feet may need a pumice stone to remove dead skin.
2. Cleansing Every Day without Fail
An effective skincare routine starts with cleansing. Your contact with the environment allows impurities to cling to your face every day. The effect you want comes from cleansing twice a day but not more than that. A good cleanser that suits your skin type requires washing with your hands in lukewarm water and no soap. Patting dry with a towel provides the best effect without damaging delicate tissue.
While it may seem OK to omit face washing once in a while, the few minutes it takes can pay off with hydration and moisture. In addition, cleansing nourishes your skin and gives it a healthy glow at any age.
3. Tightening Pores with a Toner
After cleansing, your skin needs a toner morning and night. It gets rid of extra oils, tightens the pores, and makes them smaller. Preventing dirt from getting into them as you go about your day helps your skin look healthy. A mild skin toner that matches your skin type prevents damage from other products that may seem too harsh. The right toner for your skin type helps your other skincare products work more efficiently.
4. Remembering to Moisturize
Your skin produces more oil in the summer than in the winter, and it retains moisture as well. While you used heavy creams to withstand harsh, dry winters, you need a lightweight, grease-free moisturizer for spring. Choose one that contains skin-soothing ingredients and suits your skin type. When you apply a moisturizer after cleansing and toning, it can help retain some moisture. Your skin can look fresh and soft with one that enriches your skin and enhances its beauty.
5. Preventing Skin Damage with Sunscreen
Protection from the sun matters so much to Derick Dermatology that an elementary school received a donation of a sun shelter for playtime. Sunscreen provides an essential part of your makeup routine and is not an optional one. When you routinely wear protection for your skin and not just for a trip to the beach, you can block the sun's ultraviolet (UV) rays.
Sun damage causes fine lines, dark spots, wrinkles, and skin cancer, but a broad-spectrum sunscreen can help prevent them. A Sun Protection Factor (SPF) of up to 50 prevents damaging effects and protects your skin.
6. Springing into a Healthy Diet
Whether you visit your dermatologist regularly for skin concerns or routine care, your diet directly affects your skin. As the largest organ in your body, it deserves the best nutrition you can provide.
Drinking Water
Individual requirements for water may vary, but men need 15.5 cups a day. Women need 11.5. You can get about 20 percent of your daily intake from food. As the weather warms, you may need more, especially if you sweat a lot. Starting a habit of drinking water benefits your skin and your whole body.
Eating Wisely
Besides giving you energy and satisfying hunger, healthy food can significantly impact your skin. Healthy oils and omega-3 fats can help your body produce the collagen that keeps your skin smooth and flexible. You may find them in olive oil, fish, walnuts, edamame, tofu, navy beans, and many more delicious items. In addition, dark green vegetables like spinach have a high level of omega-3, and you can even get its benefits in melons and blackberries.
7. Letting a Facial Pamper You
Your skincare routine of cleansing your face twice a day resembles a facial, but you deserve a professional facial massage once in a while. Like the facials that you do at home, they brighten and refresh your skin. Guys and gals can enjoy the relaxation of a professional experience that increases muscle tone and boosts self-image. In addition, the stimulation of a facial encourages the production of collagen, the protein that helps prevent wrinkles, fine lines, and crow's feet.
Aside from the pure enjoyment of a facial massage, it makes your skin glow and feel refreshed. In only 10 or 20 minutes, it can boost your outlook and prepare you to meet spring with joy.
Finding the Best Dermatology Office Locally
Residents of Chicago's suburbs have convenient access to world-class dermatologists. An exceptional leader in cosmetic, medical, and surgical procedures, Derick Dermatology provides offices in 18 locations around the city. A commitment to meet the demand for available skincare near home or office offers the finest care for busy people. You can find the closest location when you Google dermatologist near me and call for an appointment with a leading authority in the field.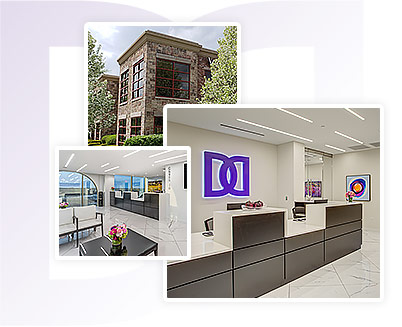 Derick Dermatology is a leading authority in medical, surgical, and cosmetic dermatological services with 23 stunning dermatology practices in Chicago, IL, and Tampa Bay, FL. Our dedicated dermatologists offer exceptional dermatological services for both adult and pediatric patients. Please complete our online form or call our main number at (866) 337-4251 to schedule a consultation.