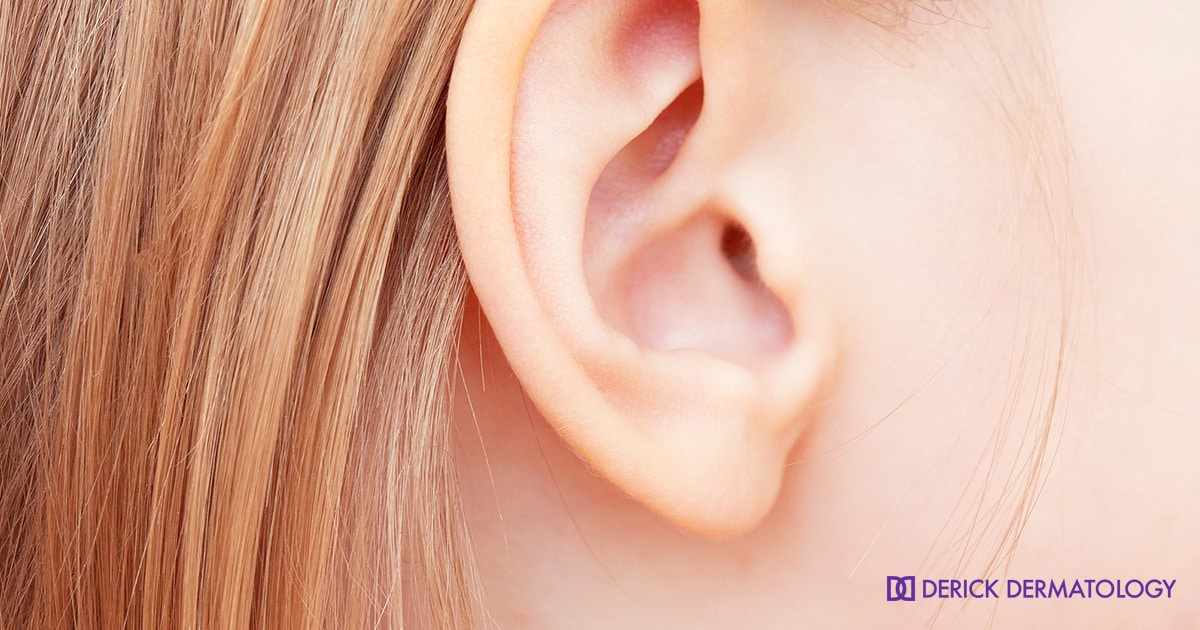 Body piercing, including an earlobe piercing, can have undesirable outcomes – both medical and cosmetic. For example, earrings are sometimes ripped out of earlobes accidentally or during a traumatic event. A piercing hole may no longer suit your cosmetic or functional needs due to elongation that occurs over time. In some cases, earlobes may permanently stretch, tear, or split under the weight of heavy or oversized earrings.
Derick Dermatology has experience assessing earlobe problems and can suggest minor surgical treatment. In most cases, ear lobe repair surgery is a fast process with little to no pain or discomfort and very little risk.
Here are some quick facts that you need to know about ear lobe surgery:
It's completed on an outpatient basis.
Most surgeries are completed in one day. The exact length of the surgery depends on the extent of damage to the earlobe.
You can expect to fully recover within a week or two.
Reasons to Repair Earlobes Surgically
There are three primary reasons that patients contact Derick Dermatology to discuss ear lobe repair in the Chicagoland area:
Relieve pain
Improve cosmetic appearance
Restore functional use
If your earlobe is damaged but you aren't in pain, don't want to re-pierce the ear, and aren't bothered by its appearance, then you may decide earlobe surgery isn't a worthy expense. If you do want to correct your damaged earlobes, contact our professional team to schedule a consultation and evaluation.
The Ear Lobe Repair Process
The type and extent of damage will determine the exact method used to repair a damaged earlobe. In some cases, the skin around the damaged hole is removed and then the hole is stitched closed. In other cases, the surgeon may need to create a small flap that restructures the natural shape of the earlobe.
Other techniques may come into play after your dermatologist looks at the damage to your earlobe. At Derick Dermatology, we're committed to discussing the surgical procedure with patients before surgery begins. We will answer all of your questions and discuss the estimated length of the surgery so that you have realistic expectations.
Recovering from Ear Lobe Repair Surgery
In most cases, the stitches from earlobe surgery are removed within a week. Most patients are able to shower two to three days after the surgery. You may need to put antibiotic ointment on the earlobe daily to aid healing. Most patients do not need pain medication, but you may take over-the-counter medications if you experience light pain or discomfort.
You should not notice a lot of swelling, redness, or discharge from the earlobe as it heals. If you notice those problems or any other sign of possible infection, you should contact our office immediately. You can increase your chances of a smooth, quick recovery by following all aftercare instructions given by our medical team.
Frequently Asked Questions - Ear Lobe Repair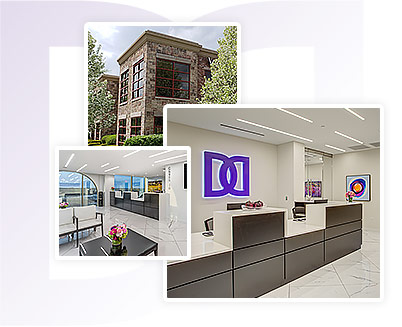 Derick Dermatology is a leading authority in medical, surgical, and cosmetic dermatological services with 23 stunning dermatology practices in Chicago, IL, and Tampa Bay, FL. Our dedicated dermatologists offer exceptional dermatological services for both adult and pediatric patients. Please complete our online form or call our main number at (866) 337-4251 to schedule a consultation.