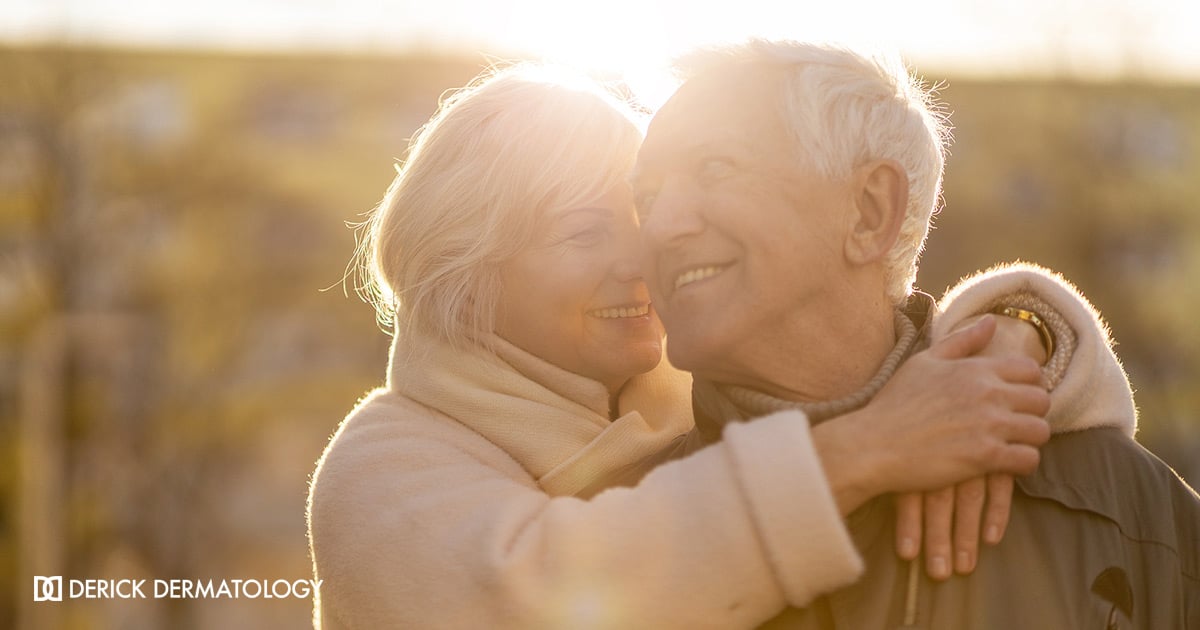 Mohs Micrographic Surgery Successfully Treats Skin Cancer
For many people diagnosed with skin cancer, a widely successful treatment developed by renowned general surgeon Frederick Mohs, MD, offers the greatest likelihood of a total cure. When excision and other treatments fail, this surgery often gives patients and their loved ones hope for a full recovery with less prominent scarring.
Mohs Surgery – A Quick Overview
Known as Mohs Micrographic Surgery or MMS, this treatment for skin cancer delivers success rates up to 99%. While other treatments for skin cancer evaluate less than 5% of the surgical margins, this procedure evaluates all margins.
The margins are the edges of removed tissue that are examined under a microscope. Determining whether those margins are an active part of the cancer tumor or not is an important step in ensuring all of the cancerous tissue is removed during skin cancer surgery.
MMS has been used for more than 70 years to treat large nonmelanoma skin cancers that weren't cured by other treatments. In the past 25 years, it has become better known in the United States as one of the most effective skin cancer treatments around. It's now used to remove a wider variety of skin cancer tumors and is often the first and only procedure needed for patients to reach a cancer-free state.
There are two reasons patients with skin cancer may receive a referral for MMS:
It's more effective than any other skin cancer surgery available today.
It spares a lot of the healthy tissue that other procedures would remove, delivering better aesthetic results. In simple terms, that means it may leave patients with less scarring while minimizing the need for reconstructive surgery.
In most cases, Mohs surgery is an outpatient, same-day procedure. Patients typically heal within four weeks and may need to limit certain activities to ensure a smooth recovery.
The Mohs Procedure vs. Excision
An important distinguishing feature of the Mohs procedure, as compared to other surgeries, is that dermatologic surgeons are specially trained to examine the patient's skin tissue layer by layer with a microscope. This process allows the Mohs surgeon to methodically and precisely remove all of the margins surrounding the tumor without sacrificing healthy tissue.
Examining 100% of the margins is a substantial improvement over most other surgical treatments for skin cancer. For instance, only 1% of the margins are generally examined under a microscope for the standard excision process. This enhanced examination and removal process is what makes MMS more effective at eliminating skin cancer.
Mohs surgery patients generally do not need additional surgeries. That alone eliminates the psychological, physical, and financial burdens that often come with skin cancer treatment. Add that this surgery often leaves patients with far less scarring, and the psychological benefits are compounded. Patients can focus on healing instead of worrying about scars that may lower their self-confidence.
How Is Mohs Micrographic Surgery Performed?
To complete a successful Mohs Micrographic Surgery, a dermatologist will follow this general procedure:
Numb the impacted area of the body with a local anesthetic.
Remove cancerous tissue one layer at a time while examining each specimen on a slide. The dermatologist will ensure that all of the cancer is removed while healthy skin remains intact.
Seal the surgical site with stitches. In some cases, reconstructive surgery is needed to properly seal the site and ensure healthy healing.
This is a time-consuming process, but it allows your dermatologist or surgeon to remove all of the tumors in one appointment. You're far less likely to need additional surgeries to beat skin cancer, so think of it as doing it right the first time around even if it is a more complex procedure.
Will You Need Reconstructive Surgery After Mohs Micrographic Surgery?
While MMS leaves more of your healthy skin in place than any other surgical treatment for skin cancer, you may still need reconstructive surgery after the procedure is complete. Small incision sites are often sealed with stitches without any need for further surgical attention. Larger incisions may lead to more substantial scarring and may require reconstructive procedures.
When needed, reconstructive surgery is often performed immediately after the cancer removal process. You don't need to schedule follow-up appointments for those corrections.
Your dermatologist should discuss the possibility of reconstructive surgery with you prior to your surgery day. They may also recommend regular annual checks to ensure that the skin cancer does not come back or redevelop in another area of the body.
Finding Mohs Surgery Near Me
The providers of Derick Dermatology offer skin cancer surgery in order to help patients move on with their lives after diagnosis. The success rate of Mohs Micrographic Surgery is exceptionally high, making it the procedure of choice for many of our skin cancer patients.
If you have been diagnosed with skin cancer and are interested in having a board-certified dermatologist handle your MMS surgery, call Derick Dermatology today for a consultation appointment and examination. If you're searching for "Mohs surgery near me," there's a good chance one of our locations will fit your needs. We look forward to helping you with all of your skincare needs.
Mohs Micrographic Surgery FAQs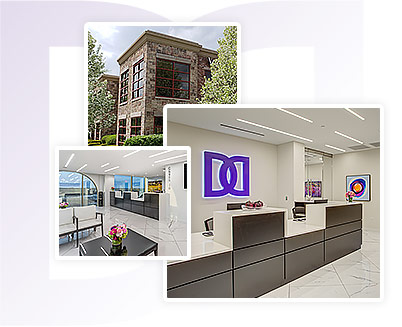 Derick Dermatology is a leading authority in medical, surgical, and cosmetic dermatological services with 23 stunning dermatology practices in Chicago, IL, and Tampa Bay, FL. Our dedicated dermatologists offer exceptional dermatological services for both adult and pediatric patients. Please complete our online form or call our main number at (866) 337-4251 to schedule a consultation.