Treatment for Severe Acne / Isotretinoin
Severe acne imposes challenges on anyone whose skin resists treatment and on dermatologists as well. When all traditional methods fail, isotretinoin may provide a desirable alternative. The struggle to treat deep nodules and cysts that create scars can achieve a long-term period of freedom from acne. In some cases, it may provide a permanent remedy. However, the ability of the prescription drug to successfully treat severe acne imposes several requirements that affect safety and health.
Understanding How Isotretinoin Works
As a successful treatment of severe cystic acne, isotretinoin may work when other drugs do not. Belonging to the retinoid group of medicines related to vitamin A, it combats the four usual causes of acne.
• Skin Oil
Glands in the skin that produce oil can shrink and become about 80 percent less productive.
• Bacteria
Treatment lessens bacteria that thrive in skin oil.
• Pores
Slowing the production of skin cells that live inside pores helps prevent cells from clogging.
• Inflammation
Anti-inflammatory properties reduce redness and swelling.
One course of the potent medicine may provide permanent clearing of acne for approximately 85 percent of patients.
Taking the Time to Heal
The frustration of trying antibiotics and other remedies for severe acne without success may end with isotretinoin. A course of treatment can take between 15 and 20 weeks while the condition improves. In addition, you may expect your skin to continue improving over time even after you stop taking the medication.
Progress within the first month of treatment may help you have patience while the process takes time to produce effects. Studies show that the number of nodules diminished by 90 percent in five months for most people. At Derick Dermatology, you receive customized treatment that meets your exact needs.
Monitoring Treatment
Under the skilled care of our dermatologists, you can receive treatment for severe acne safely. While you may find isotretinoin for sale online without a prescription, self-treatment can lead to unfortunate outcomes. Proceeding without medical supervision may endanger your health. The potent medicine can make your acne worse at first, a temporary side effect. However, others may cause stomach problems, affect your cholesterol level or cause temporary hair loss. Before we prescribe isotretinoin, we provide information to help you decide if you want to use it.
When you have regular office visits every 30 days on telemedicine or in the office, our dermatologists can check on your response to the medication. Early signs of side effects may include depression and inflammatory bowel disease among others. Our doctors can assess how well the medicine works for you and ensure that you receive safe and effective treatment.
Finding the Best Option for You
Our compassionate understanding of your vexing and sometimes painful condition can help you meet the challenges in skin care you face. Many patients feel anxious about outcomes, and depression occurs often when no treatment has produced results. Such reactions can affect schoolwork or employment until you find a solution. You may like to know that many people see a significant improvement in their quality of life when isotretinoin does when no other cure has worked. One treatment may resolve your severe acne permanently.
Accepting Cautions along with Benefits
A consultation with our dermatologists can determine the appropriateness of isotretinoin for your case. It may provide treatment for your severe acne, but it does not suit everyone. We review the risks and benefits with you to give you the best available options. For example, we need to know about conditions that may affect a decision to use the drug or not.
Any disease that impacts your immune system may make you ineligible for the drug. Rheumatoid arthritis can disallow the use of isotretinoin as can HIV, AIDS, or psoriasis. Allergies can prevent going forward with treatment. In addition, nursing and pregnancies create unacceptable conditions for using the drug, and you need to tell us any plans to become pregnant. We endorse the approval of the American Academy of Dermatology for the treatment of severe acne with isotretinoin when you understand the possible risks.
Finding Comprehensive Skin Care Treatment
Three areas of specialization at Derick Dermatology provide treatment for any skincare issue. Access to a complete range of services allows patients to achieve peace of mind when problems occur. Regular visits ensure that skilled dermatologists can detect concerns in the early stages and prevent damage later. Cosmetic dermatology can provide treatments that affect appearance, including wrinkles, tattoo removal, laser hair removal, and many other services. Medical experts in skin care continue the tradition of excellence established by our founder and board-certified director, Dr. Amy Derick.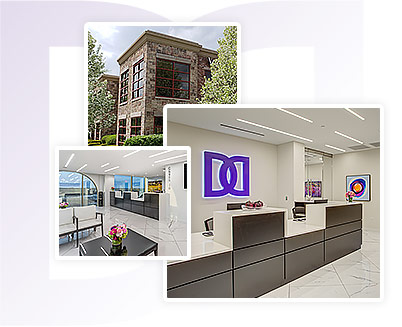 Derick Dermatology is a leading authority in medical, surgical, and cosmetic dermatological services with 23 stunning dermatology practices in Chicago, IL, and Tampa Bay, FL. Our dedicated dermatologists offer exceptional dermatological services for both adult and pediatric patients. Please complete our online form or call our main number at (866) 337-4251 to schedule a consultation.