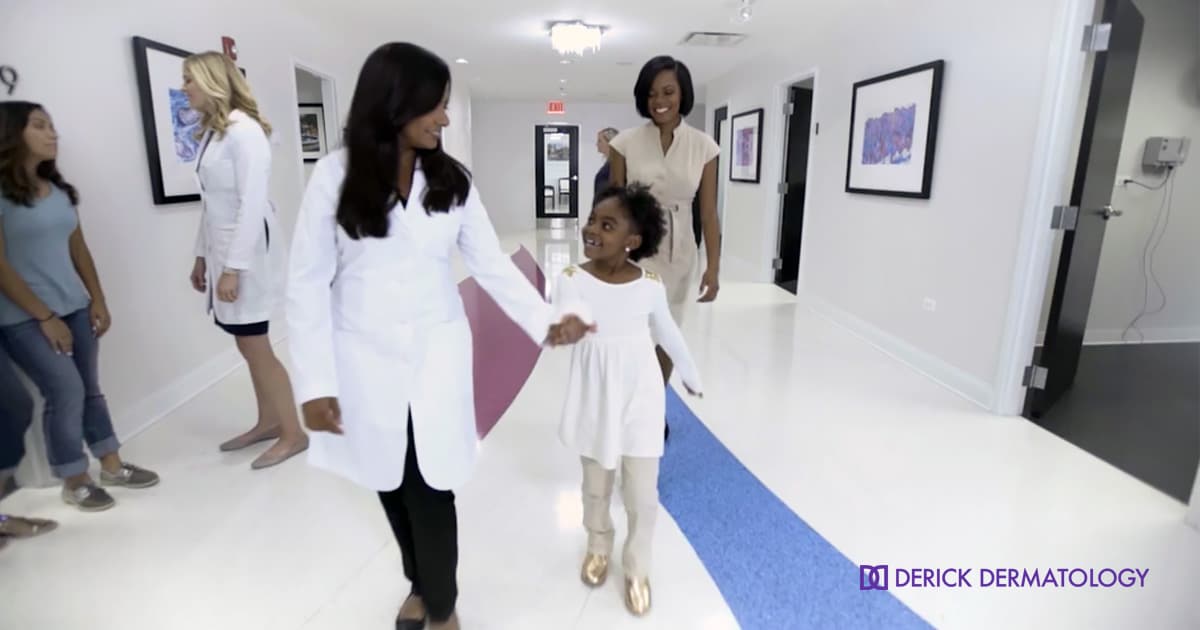 How to Prepare Your Child for Pediatric Dermatology Care
The pediatric dermatology professionals at Derick Dermatology have great compassion for children of all ages. We also have the training needed to address skin issues that are unique to all phases of childhood and early adulthood. We make every effort to ensure patients of all ages are as comfortable as possible throughout every visit. If you have special concerns or requests regarding your child's care, please contact our staff to discuss those issues prior to your child's appointment.
If you want to prepare your child for an upcoming visit, you can start by explaining what a pediatric dermatologist does. Use language that is appropriate for your child's age. You may also want to explain why they need to see a dermatologist and talk about the dermatologist's ability to help them feel better.
If your child suffers from psoriasis, acne, or another known medical condition, you may find children's books that address those topics. That can make it easier for younger children to understand why their skin needs special attention from a dermatologist.
If your child requires a more extensive procedure like mole removal, you may help your child understand the process in advance. The professionals in our pediatric dermatology office can also help explain all procedures to your children if needed. We always take care to make procedures as comfortable as possible for children of all ages.
Hemangiomas
A hemangioma is a red birthmark that can appear anywhere on the body of a newborn. It may also develop within the first week or two of life. The mark is created by a network of blood vessels, which explains the red appearance. While the birthmark often fades over time and may need no medical intervention, you should contact the professionals at Derick Dermatology if you notice the birthmark growing or changing.
Psoriasis
Many people associate psoriasis with adulthood, but the condition may make its first appearance during childhood or the teenage years. It's caused by excessive skin cell growth that leads to raised, red rashes that are often covered in white or silver scales. In some cases, psoriasis patches are mistaken for extreme diaper rash by parents. Our pediatric dermatologist can determine the type of psoriasis and provide lotions and other topical treatments that ease discomfort quickly. Our trained team can also provide ongoing care to limit the number of flare-ups experienced.
Skin Infections
You may start looking for a "pediatric dermatologist near me" when your child shows signs of a skin infection. Children may develop infections after encountering irritants or skin invaders in the natural world. Simply playing at the playground or rolling around on mats shared by others may lead to an infection. The professionals at Derick Dermatology can identify the skin irritant and treat the infection.
Autoimmune Disorders
There are some autoimmune disorders that can lead to skin troubles for children. Your pediatric dermatologist can treat the skin issues long-term while coordinating with other care providers to ensure a child is thoroughly protected from future complications.
Ringworm
Ringworm presents as a rash with raised, red marks that create a circle on the skin. Parents may notice clear skin inside the circle along with some additional raised, red marks that aren't attached to the outer circle. Sometimes, there are multiple rings within the rash. A ringworm rash is itchy and can create varying degrees of pain in children and teenagers. There are some antifungal products available over the counter, but parents may seek help from a "pediatric dermatologist near me" if ringworm doesn't improve or seems to worsen with time.
Pediatric Dermatology FAQs
While children are less likely to develop skin cancer than adults, it does happen. Most children don't need to have their skin checked for potential signs of cancer annually. You may choose to have your child's skin checked once every year or two if skin cancer is prevalent in your family or there are other risk factors that place your child at heightened risk.
The pediatric dermatologists at Derick Dermatology do have the training and experience needed to treat a variety of hair conditions experienced by children and teenagers. If you're concerned about your child losing hair or experiencing other problems on the scalp or the hair itself, contact us to discuss potential causes and treatment options.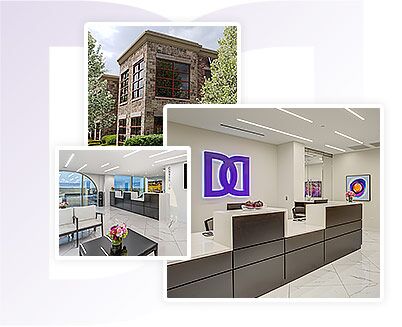 Derick Dermatology is a leading authority in medical, surgical, and cosmetic dermatological services with 23 stunning dermatology practices in Chicago, IL, and Tampa Bay, FL. Our dedicated dermatologists offer exceptional dermatological services for both adult and pediatric patients. Please complete our online form or call our main number at (866) 337-4251 to schedule a consultation.