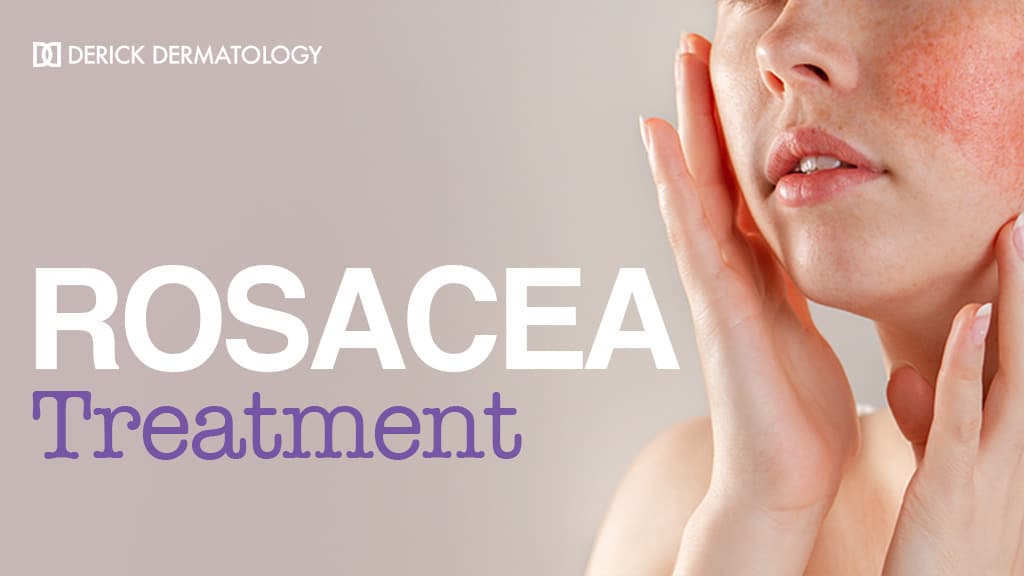 Thousands of individuals suffer from rosacea, which is a skin disorder that often causes unsightly redness, pimples, and flushing predominately on the nose, cheeks, and forehead. Rosacea can also affect the eye (ocular rosacea), causing dryness, irritation, and redness. More common in men than women, rosacea can leave the nose looking bulbous and vascular.
Rosacea can be extremely embarrassing for those who experience it, and it may cause them to feel extremely self-conscious about the way they look. Certain foods, the sun, or other environmental irritants may be rosacea triggers. Sometimes these triggers cannot be avoided, and the rosacea becomes a daily problem for the patient.
Rosacea Treatment
There are multiple forms of treatment for rosacea. The providers of Derick Dermatology will often begin by prescribing topical and oral medications in an attempt to lessen symptoms like rosacea acne. The initial treatment will often be done in order to combat the issue immediately and get the problem under control.
Afterward, long-term therapy will be considered in order to keep it controlled. The rosacea treatment plan may include continued topical therapy, oral therapy, or regular laser treatments in order to improve the skin and reduce the redness and bumps associated with rosacea.
Laser treatments can address the rosacea symptoms and also help with other skin conditions at the same time. Your provider will develop a rosacea treatment plan that is not only safe and effective but also affordable for patients who are on a budget.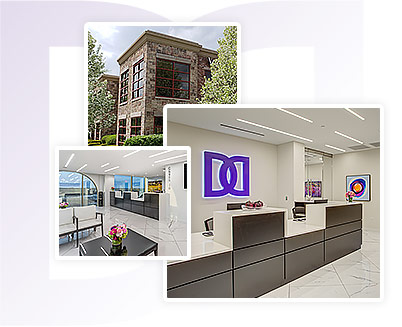 Derick Dermatology is a leading authority in medical, surgical, and cosmetic dermatological services with 23 stunning dermatology practices in Chicago, IL, and Tampa Bay, FL. Our dedicated dermatologists offer exceptional dermatological services for both adult and pediatric patients. Please complete our online form or call our main number at (866) 337-4251 to schedule a consultation.