The holidays are upon us! It's a time for family, fun and lots of food — which is probably why so many people end the season by setting weight loss and health goals for the coming year. Are your New Year's Resolutions all about looking and feeling your best? Then we have some info about a couple of our services for you to consider as you trim your tree and deck the halls.
CoolSculpting®
Non-invasive and FDA-cleared, this technology is based on cryolipolysis and is used to sculpt problematic areas of the body. The process of cryolipolysis involves freezing fat cells and inducing programmed cell death, wherein they can be naturally flushed out of the body. CoolSculpting® uses several vacuum-based applicators that isolate fat from muscle, blood supply and heat, enabling it to freeze faster. These applicators are customized to target various areas of the body, including:
Stomach
Back
Upper arms
Chin
Inner thighs
…anywhere you can pinch that extra inch!
CoolSmooth
For those problem areas without pinchable fat, the outer thighs for instance, CoolSculpting® offers CoolSmooth — a non-vacuum based applicator designed specifically to treat those areas. While CoolSmooth treatments take a little longer (about 60–90 minutes each), most patients are able to immediately return to their regular, daily activities. In a clinical study, 86% of participants who did not change their lifestyle to lose weight saw visible fat reduction after one treatment. And with optimal maintenance and care, CoolSmooth results are permanent.
Resolution Expectations
CoolSmooth, like other CoolSculpting® products, has been cleared by the FDA to non-surgically reduce fat. However, these treatments are not meant to be an alternative to a healthy diet and regular exercise. For best results, patients should be within 20 pounds of ideal weight for their height. Most patients will lose inches rather than pounds, reducing fat density but ultimately not affecting weight.
CoolSculpting® does not treat sagging skin, cellulite or stretch marks. Patients will typically start to notice a difference in how they feel and look about one month post-treatment. Results photos are typically taken at the three-month post-treatment appointment, which is usually when patients are able to fully appreciate their transformation.
Call us to book a complimentary consultation with one of our caring Derick Dermatology professionals For some incredible before-and-after photos, visit our website at www.derickdermatology.com. We're ready to help you achieve those New Year's resolutions to look and feel great!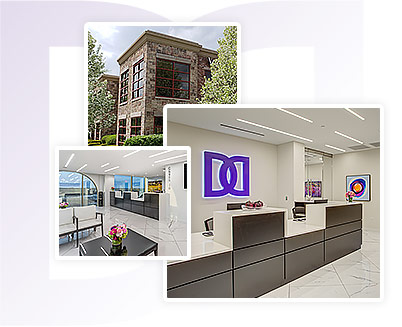 Derick Dermatology is a leading authority in medical, surgical, and cosmetic dermatological services with 19 stunning dermatology practices in Chicago, IL, and Tampa Bay, FL. Our dedicated dermatologists offer exceptional dermatological services for both adult and pediatric patients. Please complete our online form or call our main number at (866) 337-4251 to schedule a consultation.