Common Skin Conditions in Children
Humbled by our glowing testimonials and ever-expanding clientele, we at Derick Dermatology take great pride in providing patients with the world-class skin care solutions they deserve. Thanks to our dynamic professionals and varying degrees of expertise, we're skilled in several fields of dermatology. Cosmetic, medical, and surgical are among a few.
Pediatric dermatology is another area we excel at, and we treat our younger patients with great care and compassion. In fact, our pediatric services are touted as "efficient, professional, and thorough." With over 14 years of industry experience, we've treated an assortment of skin conditions in children, and you'll find some of the most common problems listed below.
Ringworm
Contrary to popular belief, worms aren't the culprits for ringworm. Instead, this contagious infection is caused by a fungus found in dead skin, hair, and nail tissue. Best described as a rash, ringworm is often red and itchy. What's more, it typically manifests as a scaly bump or patch, eventually turning into a ring-shaped breakout. Fortunately, antifungal creams are a quick and painless treatment option.
Chickenpox
This dreaded viral infection is as transferable as it is itchy. Characterized by red spots, inflamed rashes, and angry blisters, chickenpox can be unsightly. Luckily, the spots go through stages, making it easy to identify when the discomfort will subside. After blistering, sores will burst, dry, and crust over. To alleviate any of the above symptoms, we recommend speaking with one of our pediatric dermatologists.
Warts
Though they look painful and unpleasant, warts are harmless. These small, fleshy bumps are generally found on a child's fingers. Much like chickenpox, warts spread by touching a person who also has the virus. Rest assured that your child won't be in any pain as these skin growths take their course. While most warts go away on their own, we can address the issue if this skin condition persists.
Heat Rash
Much like its name suggests, a heat rash is a cluster of spots caused by extreme warmth. These spots tend to look like red or pink pimples and are usually found on a baby's head, neck, or shoulders. If your child complains of itchiness, don't fret. This is a common side effect, and the sensation will lessen with time.
Contact Dermatitis
Some children have hypersensitive skin, which can result in contact dermatitis. Cases vary from mild to severe, so if the rash doesn't die down within a week, we can prescribe anti-inflammatory medication to reduce swelling and redness. From foods and soaps to plants and metals, exposure to numerous products and outside elements can trigger contact dermatitis.
Hand, Foot, And Mouth Disease
Also known as coxsackie, hand, foot, and mouth disease is a common childhood illness. At first, your child will probably experience a fever. From there, painful mouth sores will appear. When coxsackie takes hold, blisters will form on the hands, feet, and legs. Don't let its frightening name fool you. Hand, foot, and mouth disease isn't serious, and it normally resolves itself in about a week.
Eczema
The exact cause of eczema isn't known, but kids with allergies and asthma are more susceptible to this itchy inflammation of the skin. In other words, children with weaker immune symptoms are more likely to have eczema. Dry skin, intense itching, and raised rashes are some common symptoms of eczema. In time, most children outgrow it.
Hives
Hallmarked for their sensitivity, hives are both irritating and itchy. Many foods, medications, and infections can cause flare-ups, making it difficult to determine what caused the outbreak. These swollen bumps may look contagious, but they aren't. What's more, you'll notice that these welts can last for minutes or days. Given the uncertainty of hives, it's in your best interest to seek pediatric dermatology services if your child is suffering from this skin rash.
Acne
Acne can be the kiss of death for your kid's confidence. It's easy to pin this skin problem on poor lifestyle habits, but that's not always the trigger. Acne is also genetic and emblematic of hormonal imbalances, which is why seeing a dermatologist is crucial. With so many treatments available, it can prove seemingly impossible to find the best solution for your child. With our guidance, we'll help you make an informed decision.
Molluscum Contagiosum
Despite its tongue-twister of a name, molluscum contagiosum isn't as foreign as it sounds. Similar to some of the other conditions we've talked about, this infection spreads through skin-to-skin contact and is painless. As small bumps become present on the skin, itching may occur. One surefire way to identify molluscum contagiosum is if the lesions are round and firm. More often than not, the bumps will disappear naturally, making it unnecessary to consider treatment.
Impetigo
Commonly referred to as school sores, impetigo is a skin infection primarily seen in young children. Bacteria is responsible for causing impetigo, and most kids develop red sores and blisters. In most cases, these wounds will break, leaving a yellowish discharge in their wake. Sores can pop up all over the body, but they like to congregate around the nose and mouth. To expedite the healing process, antibiotic ointment will do the trick.
Your Chicagoland Pediatric Dermatologist
The Chicago area's leader in medical services for the skin. And we accept patients of all ages. We currently operate 14 locations. In alphabetical order, they're in Arlington Heights, Barrington, Bartlett, Bolingbrook, Buffalo Grove, Crystal Lake, Elgin, Libertyville, Lindenhurst, McHenry, Naperville, Oak Brook, Park Ridge, and Skokie. Each of these facilities features state-of-the art technologies and methodologies.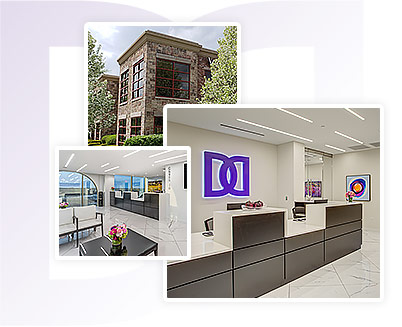 Derick Dermatology is a leading authority in medical, surgical, and cosmetic dermatological services with 23 stunning dermatology practices in Chicago, IL, and Tampa Bay, FL. Our dedicated dermatologists offer exceptional dermatological services for both adult and pediatric patients. Please complete our online form or call our main number at (866) 337-4251 to schedule a consultation.