Derick Dermatology Brings Exceptional Services for Both Adults and Pediatric Patients to Orland Park, Illinois
Derick Dermatology plans to open its 18th medical and cosmetic dermatological facility in Orland Park on Nov. 15, 2021. The new location joins its 17 other leading-edge practices throughout Chicago's suburbs. Residents can enjoy the office's welcoming, family-friendly approach to World-class dermatology with convenience and easy accessibility at the new location.
Immigrating from the British Isles in the 1830s and 40s, new residents gave the present-day town the designation of the "English Settlement." A 10-year old who later became the "father" of the village insisted on the Orland Park name when the Wabash Railroad wanted to call the train stop Sedgewick. Only 25 miles southwest of Chicago, the town of 58,765 residents benefits from the Metra commuter rail system that provides access to the Chicago Loop, O'Hare, and Midway. A lovely suburb with two lakes and 60 parks, it offers a small city lifestyle next to one of the world's largest cities. Young people, families, and nature lovers of any age can find a comfortable home in the pleasant town.
Why Orland Park
The selection of a new location allows Derick Dermatology to provide services to communities that promote the well-being of its citizens. From its founding with one office near Chicago, the practice offers World-class dermatology through the services of the most highly qualified board-certified dermatologists. Chicagoland suburbs that benefit from the practice's dedication include Arlington Heights and Buffalo Grove, Barrington, Burr Ridge, Bolingbrook, and Elgin. More locations at Libertyville and Naperville, Oak Brook and McHenry, Bartlett, and Crystal Lake provide convenient access. The recently opened Geneva office and the opening of the new practice expand the list of available locations that includes Lindenhurst, Skokie, and Park Ridge. With 18 offices conveniently located, you can find dermatology near you with ease.
About Derick Dermatology
Exceptional acceptance by Chicagoland communities welcomes patients as Derick Dermatology brings needed services to discerning clients. A staff of highly qualified professionals provides dedicated care that distinguishes the practices throughout the Chicago area. Derick Dermatology's record of achievement attests to its widespread acceptance as a leading authority in delivering cosmetic, medical, and surgical dermatological services. While providing treatment for more than 819,000 patients and earning 42,000 5-star reviews in 15 years, Derick Dermatology has a satisfied client referral rate of 98 percent. You can rely on a caring staff to provide the unique services that you require. Always attentive to your needs and preferences, they offer medical and cosmetic treatment for a complete range of conditions.
The staff can resolve any condition you may face, and their experience with treating numerous skin issues assures you of the outcome you desire. Treatments for acne, rashes, skin cancer, and other conditions can relieve your concerns, and the practice offers Mohs Micrographic surgery and skin cancer excision when you need it. In addition, you may receive cosmetic treatments that include laser hair removal, Botox, fillers, body contouring, and tattoo removal. Ultimately, you can find dermatology near you when you need World-class dermatology for your skin issues.
Providing access to a convenient location and superior service delivers the most important aspects of the care that you receive at Derick Dermatology. The practice uses the latest technology in your treatment and in the accessibility it offers to patients. The professional staff of dermatologists understands that hard-working people need options that accommodate busy schedules. Thus, you may prefer the expanded weekday hours that provide time to fit in an appointment. In addition, Saturday visits and telemedicine provide enhanced access to needed services. As a state-of-the-art practice that honors the high standards set by its founder, it can meet your needs and help you obtain treatment when you want it. The town of Orland Park and its residents deserve the finest care, and the practice provides it.
The need for dermatology exists in annual skin checkups and screenings for skin cancer to detect problems in the earliest stages. The depth of experience of the staff provides a safeguard against conditions that may pose potential health issues. The accurate identification of any skin condition alerts patients to matters that deserve immediate attention. In addition, a treatment regimen designed to address any issue provides the peace of mind that patients need. In a welcoming and friendly office environment, patients can feel comfortable discussing any matter of concern with experienced professionals.
When you visit the Orland Park office of Derick Dermatology, you can expect the staff of professional dermatologists to offer supportive health care that meets your medical or cosmetic needs. Your skin deserves delicate care from a leading authority on cosmetic and medical dermatological services. With the arrival of the new office, you can find dermatology near you.
Our Dermatology Services
World-class dermatology at the Derick Dermatology office in Orland Park covers procedures that most people need occasionally or frequently. While many patients require professional dermatologists to perform medical procedures, many others seek cosmetic treatments. A beneficial outcome of the first experience in dermatology near you lets you learn the range of services available. In addition, each visit provides an improvement in health or appearance. Regular visits to a top-notch dermatologist can provide an up-to-date check on conditions that may need care. While you may know you have a condition that requires treatment, you may find others that help you as well.
Age Spot Laser Treatment
Cosmetic Product Consultations
Facial Vein Laser Treatment
Fillers
Freckles Laser Treatment
Intense Pulsed Light (IPL) Treatments
Laser Resurfacing
Melasma Laser Treatment
Zeltiq CoolSculpting Noninvasive Fat Reduction
Skincare provides many benefits throughout a lifetime, and a long-term relationship with a World-class dermatology practice can contribute to well-being and peace of mind. It allows a close and enjoyable association with a professional who cares about you and your health. A busy lifestyle can make you face challenging weather conditions in Chicago's high winds and cold temperatures as well as the summer days of intense heat. As a result, skin conditions can develop, and regular visits prevent them from going unnoticed.
Aging introduces conditions requiring special care to retain the elasticity that skin needs to retain a youthful appearance. As an outreach to the community, Derick Dermatology's plans for a new office satisfy the need for convenience and professional service. A community that had its beginnings with a few English settlers and has burgeoned into a thriving town deserves the World-class dermatology service that Derick Dermatology delivers. Residents may schedule appointments on the website or by calling (847) 381-8899. The new location at 14225 S 95th Ave Ste 418, Orland Park, IL 60462 provides access to a friendly and caring staff who offer the very best dermatology near you.
Dermatology Services
Derick Dermatology offers the extensive range of dermatology services that today's patients need, and this includes both cosmetic and medical treatments. Treatments specifically include those for skin cancer, acne, rashes, and more. Because the dermatology team focuses on incorporating the most advanced technologies and treatments available into the care provided to patients, the clinic has been able to satisfy patients' expectations, deliver superior results and hasten recovery time.
The entire team comes together to provide patients with skin cancer screenings as well. While skin cancer is increasingly common, it continues to be very treatable with a good prognosis when it is caught and treated early. An annual skin checkup completed by a board-certified dermatologist is essential for skin health. Keep in mind that the condition of the skin can often indicate a variety of other health conditions, including liver disease, cancer in other areas of the body, allergies, lupus, and more. Because of this, an annual skin checkup is essential for total body wellness.
In addition to annual skin checkups and cancer screenings, the clinic provides services that include:
Skin cancer excision
Laser hair removal
Mohs micrographic surgery
Tattoo removal
Body contouring
Botox treatment
Skin tag and wart removal
CoolSculpting
Juvederm and fillers
Ear lobe repair
Intense Pulsed Light treatments
Laser treatment for veins, age spots, freckles, and melasma
The team at Derick Dermatology wants you to enjoy the full benefits of healthy skin, and they want you to love the way your skin looks. If you are looking for dermatology near me, Derick Dermatology is the clinic to contact. Developing a long-term relationship with a dermatologist who cares about your health and wellness is important, and this is what the team at Derick Dermatology strives for. To schedule an initial consultation or to request specific treatments, contact Derick Dermatology by phone or online today.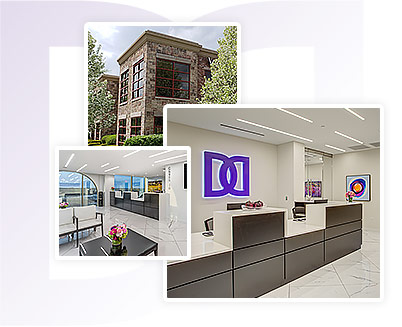 Derick Dermatology is a leading authority in medical, surgical, and cosmetic dermatological services with 23 stunning dermatology practices in Chicago, IL, and Tampa Bay, FL. Our dedicated dermatologists offer exceptional dermatological services for both adult and pediatric patients. Please complete our online form or call our main number at (866) 337-4251 to schedule a consultation.