Love basking in the sunlight? Make sure you understand the risks! The sun emits ultraviolet light, which means that even one pesky sunburn can lead to skin cancer and actinic keratosis. Less serious effects come in the form of sun spots and leathery skin. Regardless, the time is now to start taking the steps to reverse your skin's sun damage and reduce future risk.
The providers of Derick Dermatology, located in Arlington Heights, Barrington, Bartlett, Buffalo Grove, Crystal Lake, Elgin, McHenry and Park Ridge, offer numerous treatments to help repair and reverse sun damage. From skincare regimens to laser skin rejuvenation, our dermatologists will be able to identify the right treatment for you. Using state-of-the-art tools, they will help you improve the appearance of your skin.
Request a Consultation today!
If you are interested in learning more about the sun damage treatments we offer, contact Derick Dermatology today at (847) 381-8899. Our specialized skin experts are skilled in providing a wide range of services to patients of all ages. We look forward to your call!
Tips for Combating Sun Damage
At Derick Dermatology, we look forward to your consultation. In the meantime, here are a few things that you can start doing to prevent further damage from occurring:
Wear sunscreen year-round! Many patients are great at protecting their skin from the sun on hot summer days at the beach. In actuality, you should be protecting your skin every single day. Applying a SPF 15 Sunscreen or higher daily will lower the risk of skin cancer and sun spots over the long-term.
Stay hydrated. Drinking plenty of water will help your skin stay moisturized. In doing so, you may see improvements in the look and feel of your skin!
Consider Laser Skin Resurfacing. Derick Dermatology provides laser skin resurfacing and rejuvenation to eradicate sun spots and other problems caused by sun exposure. Laser skin rejuvenation can also help with the appearance of wrinkles, acne, and more.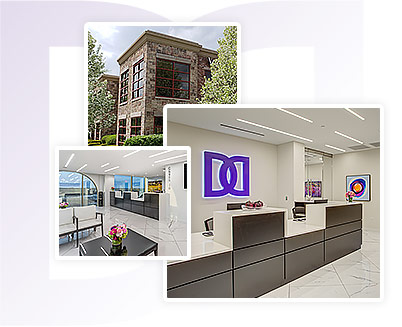 Derick Dermatology is a leading authority in medical, surgical and cosmetic dermatological services with 12 stunning Chicagoland locations. Our dedicated staff offers exceptional dermatological services for both adult and pediatric patients. Please complete our online form or call our main number at (847) 381-8899 to schedule a consultation.