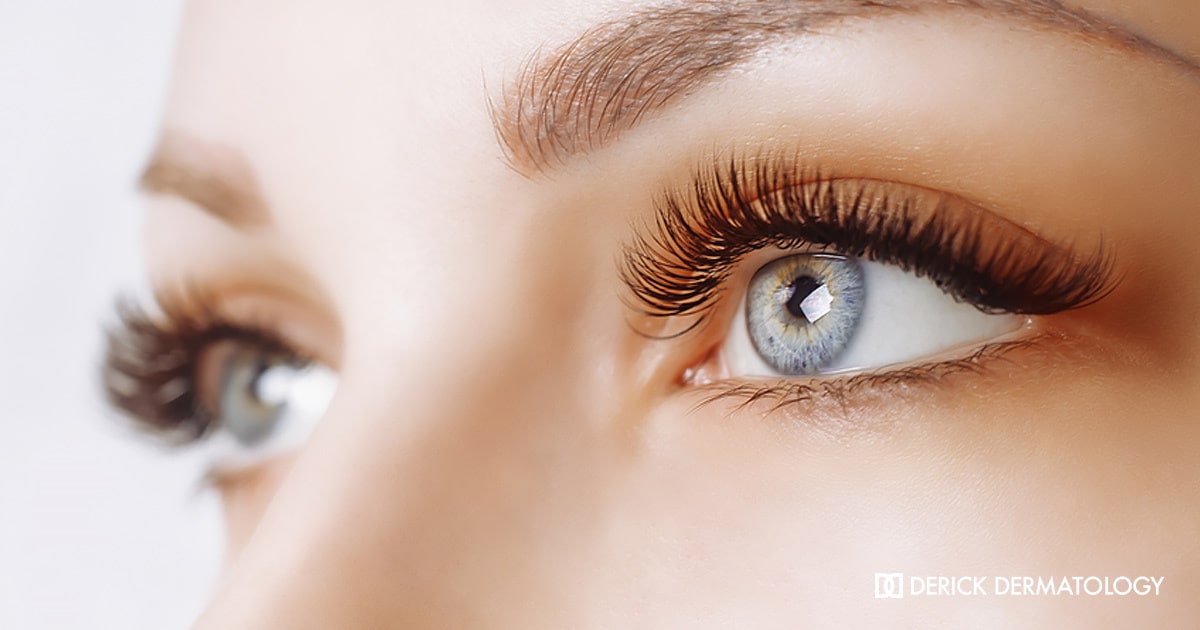 Has mascara let you down? Even with the use of makeup or extensions, some patients still yearn for longer, thicker eyelashes. It's possible that you're looking to combat hypotrichosis, a condition that results in lack of eyelashes, or simply the loss of lashes due to age. Regardless of the reason, there is another solution available: Latisse.
Latisse is a safe and effective FDA-approved treatment used for eyelash enhancement. It is not an over-the-counter product, and can only be obtained through a medical prescription. This requires an examination and consultation by a qualified provider or board-certified dermatologist. The providers at Derick Dermatology, located in Arlington Heights, Barrington, Bartlett, Buffalo Grove, Crystal Lake, Elgin, McHenry and Park Ridge, can help determine if patients are viable candidates for this treatment.
How to Use Latisse
Latisse is a medical treatment that grows longer, darker, and fuller lashes in as little as one month. The treatment should be applied onto the eyelashes every night—but don't forget to remove your contacts and makeup first! When administering Latisse, it is important to use a new applicator every time to ensure cleanliness and prevent eye infection. Patients can expect to see more luxurious lashes in about four weeks, and see the complete results after four months!
Some patients may experience mild side effects, like itching or redness. While these side effects are usually temporary, you should contact your provider at Derick Dermatology if additional concerns arise.
Request a Consultation Today!
At Derick Dermatology, we are excited to bring you the full lash look you have always dreamed of. Call us today at (847) 381-8899 to request a consultation and learn more about the benefits of Latisse lash enhancement. We look forward to serving you!